Written by guest blogger: Ryan Bauer, College & Young Adult Pastor
Better Together
We need each other to accomplish goals, help us in times of difficulty, comfort us in time of need, and protect us in times of danger.
| The church is better together when we are focused on pursuing the same things.
Two are better than one, because they have a good reward for their toil. For if they fall, one will lift up his fellow. But woe to him who is alone when he falls and has not another to lift him up! Again, if two lie together, they keep warm, but how can one keep warm alone? And though a man might prevail against one who is alone, two will withstand him—a threefold cord is not quickly broken.
— Ecclesiastes 4:9-12
We are better together as we:
Work together - v.9
Everyone has an opinion. You have an opinion. I have an opinion. Some freely give it without asking, while others have to be asked.
The church is made up of these people. Different opinions have the potential to cause conflict. But when we work together pursuing the same mission, we accomplish more and have a better return for our labor.
Help one another in time of difficulty - v.10
Things happen in our life that we don't expect. Things like our car breaking down, lack of money, parents getting a divorce, a sibling getting cancer, or loss of a loved one.
We all will experience difficulty in this life and we need the church to walk with us through it.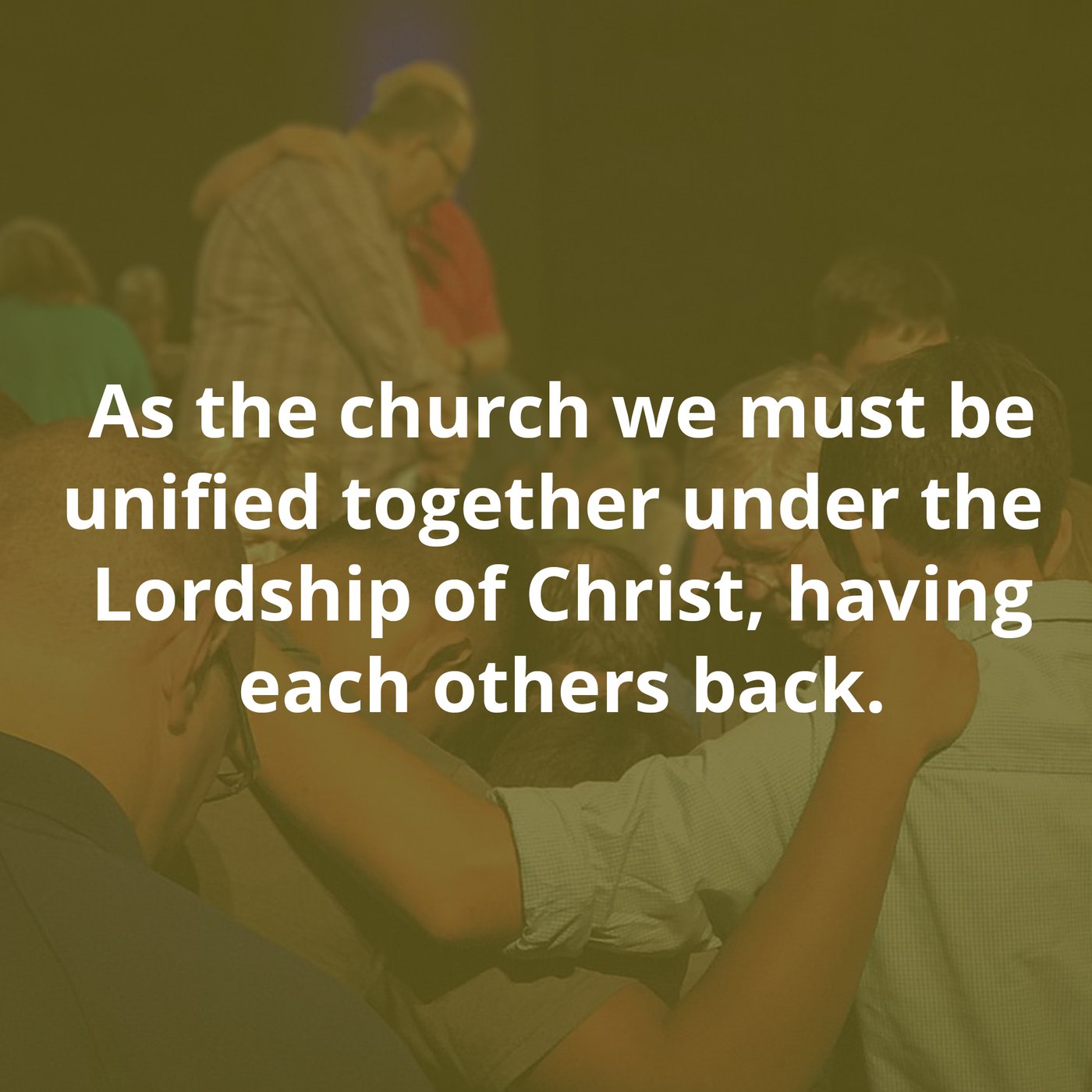 Comfort one another - v.11
Solomon paints a picture of two people on a journey and when night falls, they set up camp, share blankets and the same space to keep warm.
| As the church, we are one body. We need each other in times of need.
As we are on this journey called life, it is a true blessing to have the church provide comfort and warmth when needed.
Protect one another from danger. - v.12
The enemy tries to attack us and we need each other to withstand him. We need watchmen to provide necessary protection from danger.
|As the church we must be unified together under the Lordship of Christ, having each others back.
We don't stand a chance living life by ourself (one cord).
Having a Christian friend does make you stronger (two cords).
But having a church (community of believers) woven together in unity cannot be easily broken (three cords).
We are better together!
Share this post:
Blog Home