Written by Brad Graves, Senior Pastor
Man Rules
When my twin sons were in 2nd grade, we moved from a private Christian School in Arkansas to San Diego, California public schools.
I was terrified for them.
On the long drive to San Diego I came up with Four Man Rules that I made the boys memorize. It was my way of trying to instill in them short phrases that they would remember throughout their school days. It was also my way of helping shape their character. And it was my way of feeling that at least they have a few rules to guide them.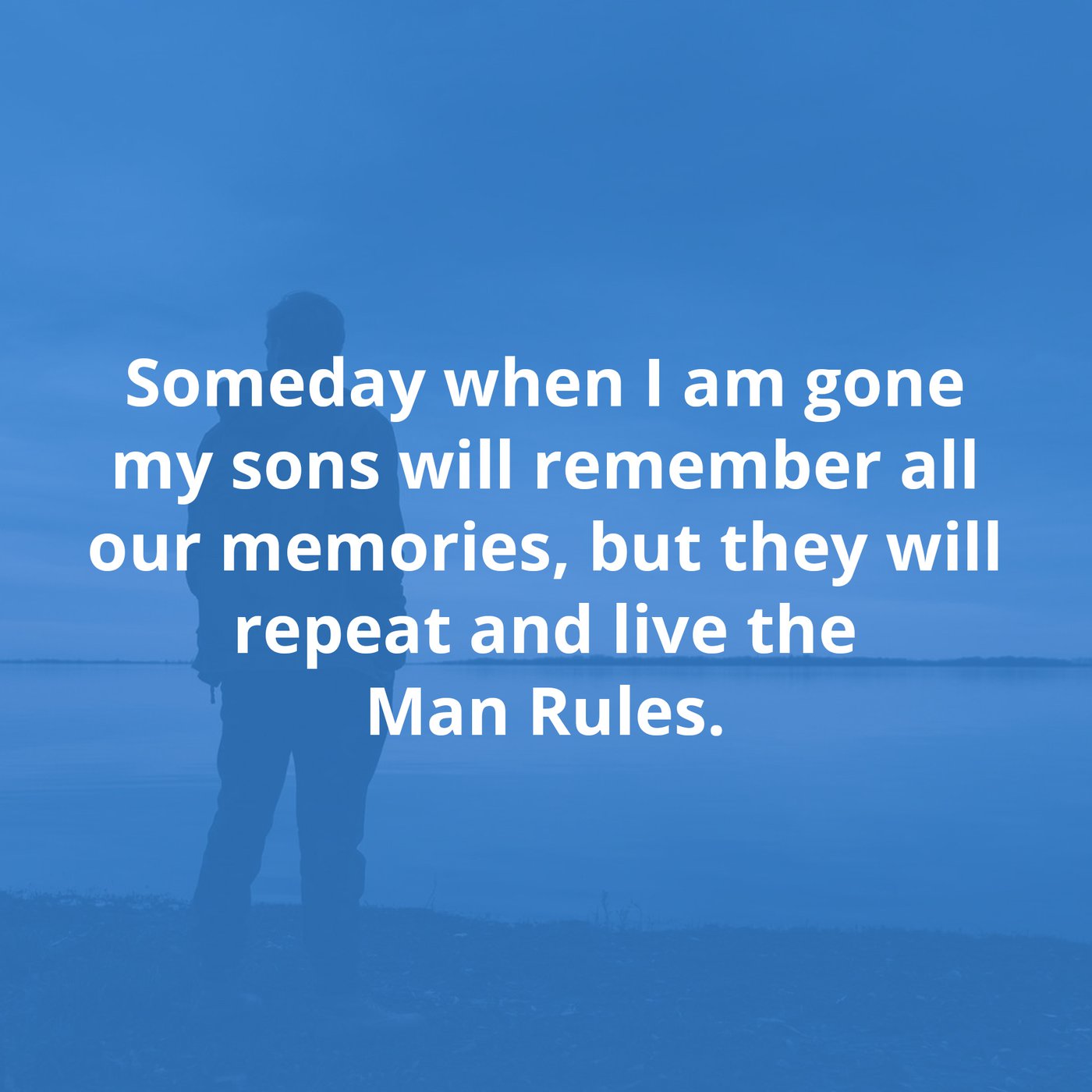 We tried several different rules to make it Five Man Rules but a fifth one never fit in, until now. They are 20 now and I have a nine year old son who is learning these. So, now my sons have the Five Man Rules.
They have really shaped their character. Ask Nathan or Noah what they are, they know them. Better than that, they are them.
Someday when I am gone my sons will remember all our memories, but they will repeat and live the Man Rules. I encourage you to develop Rules for your kids to live by. Make them short, easy to remember, deep with meaning, repeat them often, and live them out.
Graves Five Man Rules 2007, 2019
ALWAYS LOVE GOD - If they love God, that will take care of their salvation, church, mission, holiness, social decisions, and so much more. That is why this is first.
MAN UP - I am raising boys to become men. When it is time to share these rules it is time to live by them. They became men, cried less when hurt, stood up to bullies, protected the weaker, honored their mother, and so much more.
OWN IT - They are not perfect. They will fail. But when they mess up, then fess up, get up, and keep going. I did not want them to lie, avoid responsibility, and not own up to mistakes. They learned to own their life at an early age.
LOOK OUT FOR FAMILY - This seems selfish but it is not from my point of view. If they learned at an early age to stick with their brother and honor their parents then someday they would become better husbands, dads, and have a stronger family. It is never too soon to teach your sons to be good husbands and dads.
VALUE EVERYONE - I wish I would have came up with this one earlier in life. But for us this never was a problem, they knew to do this. However, it deserves to be on this list in the culture we live in. And someday when they pass this list onto their sons they will pass along this last but critical rule as well.
What are my daughters' rules? I'm still working on those. She is three years old so I have some time. Suggestions are welcomed as I am still trying to figure her out.
Share this post:
Blog Home