Written by Brad Graves, Senior Pastor
What if the Nativity was a Missionary Commissioning?
Most of the time we think of a Commissioning Service as a ceremonious occasion. But it really happens before the program ever starts. Think about the commissioning. It happens when others see in you a call to serve or go to your mission field. Sometimes others may see it on you before you see it in you.
Once I accepted the call of ministry on my life it helped me understand my identity. Then, once I understood who I was I was able to embrace what I was created to do and follow after that.
The Nativity story holds a lot of similarities to that same process.
God called Jospeh and Mary in dreams and in meetings with Angels. They were convinced and followed after God's will. But when the commissioning happened, even in the unlikely ways it did, it confirmed what Joseph and Mary had believed by faith all along.
Think about it…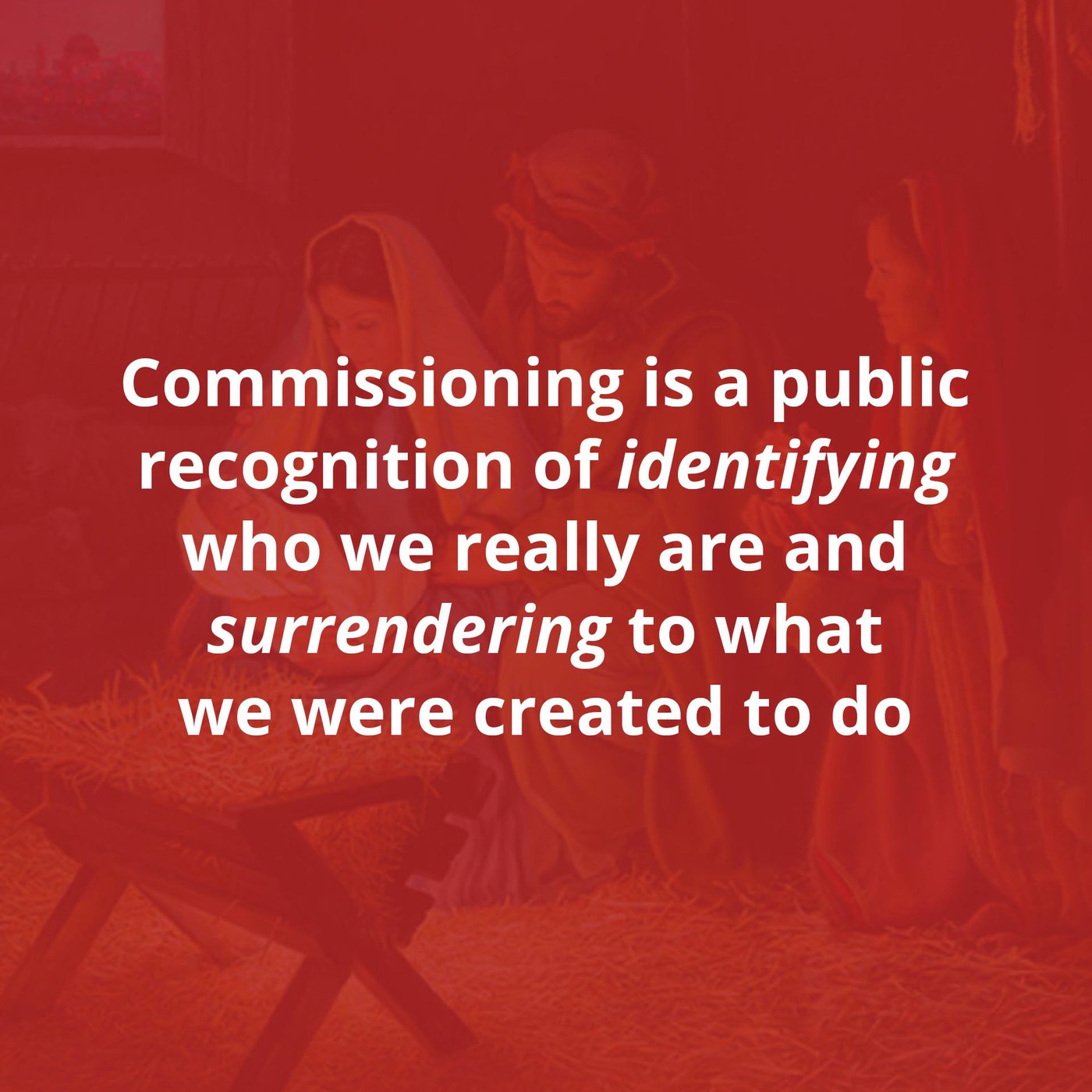 Luke 2:19
But Mary was treasuring up all these things in her heart and meditating on them.
When the Shepherds came to worship and reported what the Angels had told them…that confirmed much of what Mary was trusting to be true, that God was in this story.
Matthew 2:11
Entering the house, they saw the child with Mary his mother, and falling to their knees, they worshiped him. Then they opened their treasures and presented him with gifts: gold, frankincense, and myrrh.
When the Magi or Wise Men (who were Scientist in their day) appeared with gifts that prophesied about the birth, life, and death of Jesus, that also confirmed what Mary and Joseph were trusting God with, that He was in control of this story.
Read Luke 2:25-28 - Simeon and Anna
Both of whom were elderly Saints who had been praying and waiting for God to show them the Messiah before they died. When they laid eyes on Jesus they immediately recognized who He really was and in turn what He was sent to earth to do.
My Take Away:
Mary and Joseph trusted God and followed Him in faith. But when that call was recognized by Shepherds, Scientists, and Saints they new their calling had become a public commission to follow God.
So the next time someone says something to you about your calling, your faith, or your service in Christ - maybe it is God saying, "I am commissioning you for service to Me. Let's go - I'm writing this story!"
Share this post:
Blog Home