ABOUT LIFE ACTION MINISTRIES
Life Action was founded over 40 years ago to spark spiritual change in families, churches, and nations. This is why we call people to authentic Christianity—so the gospel light can shine brightly out of lives transformed by the presence and power of God!
Our Mission: To ignite Christ-centered movements of revival among God's people that display His glory and advance His kingdom throughout the world.

WHAT TO EXPECT
Designed for the entire church family, Life Action Summits provide a one-of-a-kind experience of reconnecting with God and transforming relationships. There are times of seeking God personally and corporately for an outpouring of His Spirit. Our prayer is that through these concentrated times of seeking Him, God will awaken a desire in our church for something more, something holy . . . something extraordinary.
YOU CAN EXPECT:
High Quality Worship
Exciting Children's Programs
Thoughtful Preaching on the Scriptures
Resources for Your Family
REVIVAL SUMMIT SCHEDULE
SERVICE DATES/TIMES
Morning Services: 9:00AM & 11:15AM
Sunday School Rally: 10:15AM
Evening Service: 6:00PM
Evening Service: 6:00PM
Mens Prayer Breakfast: 6:30AM
Evening Service: 6:00PM
Evening Service: 6:00PM
Ladies Luncheon: 11:30AM
Evening Service: 6:00PM
Morning Services: 9:00AM & 11:15AM
Evening Service: 6:00PM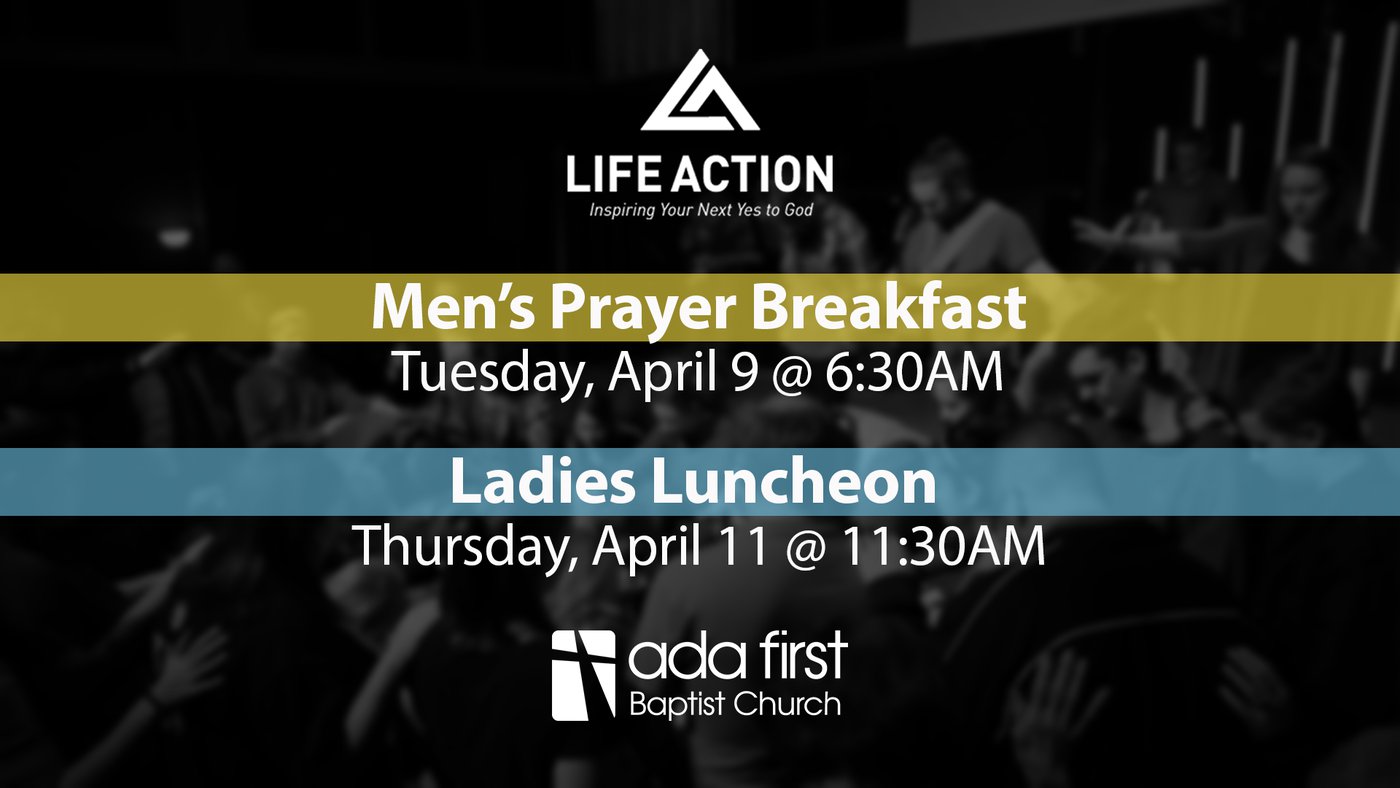 MEN'S PRAYER BREAKFAST
LADIES LUNCHEON
Suggested Links