What's happening at Ada First?
Church-Wide Events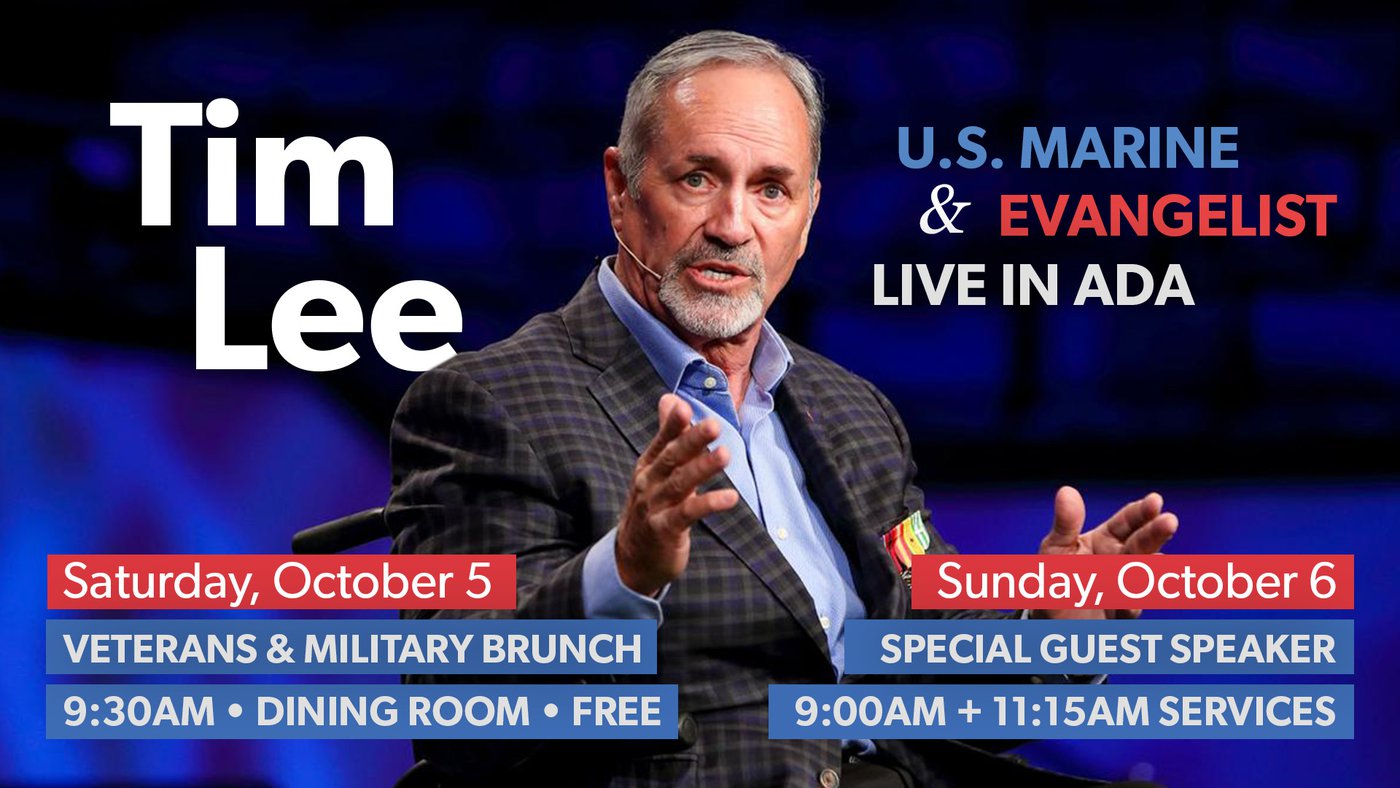 Tim Lee Weekend - October 5 & 6
You're invited to hear from Tim Lee, United States Marine and Evangelist who speaks from a wheelchair after giving both of his legs to America in South Vietnam in 1971. Instead of quitting or becoming bitter, God used this major event in Tim's life to propel him into a ministry that no one could have imagined at that time.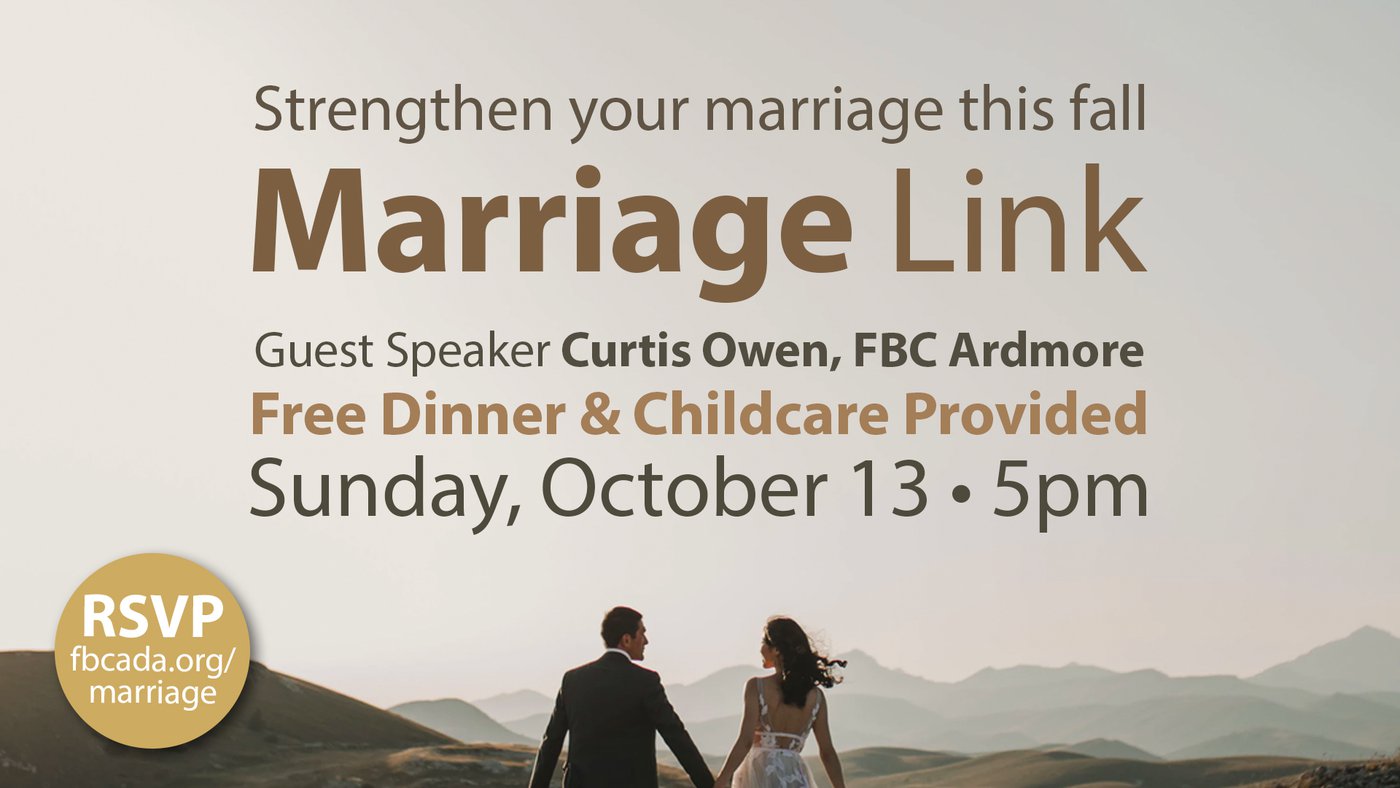 Marriage Link - October 13
We believe in marriages, and we believe that every marriage has room to improve. Could you be missing out on the vision that God has for your marriage? At Marriage Link, you'll learn what God has in store for marriages His way.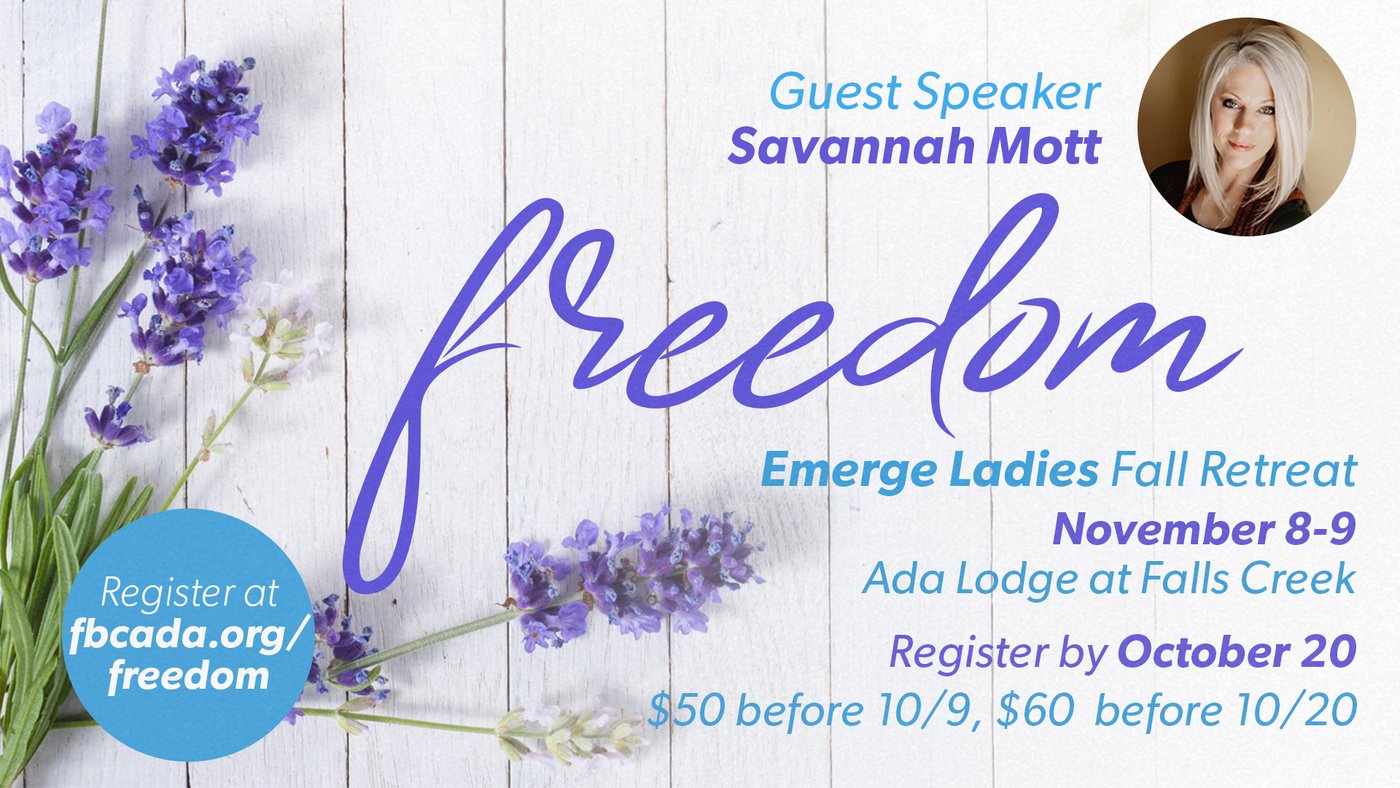 Emerge Ladies Fall Retreat - November 8 & 9
We invite you to join us for a time of fun, fellowship and friends as we learn together, laugh together and pray together. Plus, our very own Savannah Mott will be our guest speaker!
There's always something great happening at Ada First for you and your family. Explore our full calendar of events using our calendar below!