Helping women find and follow Jesus.
The Ada First Women's ministry strives to build a community of biblically and spiritually strong women disciples investing in and serving others! This is done through events, Bible studies and other intentional connections that point women to Christ.
To stay connected and receive information, join the Ada First Women Facebook group.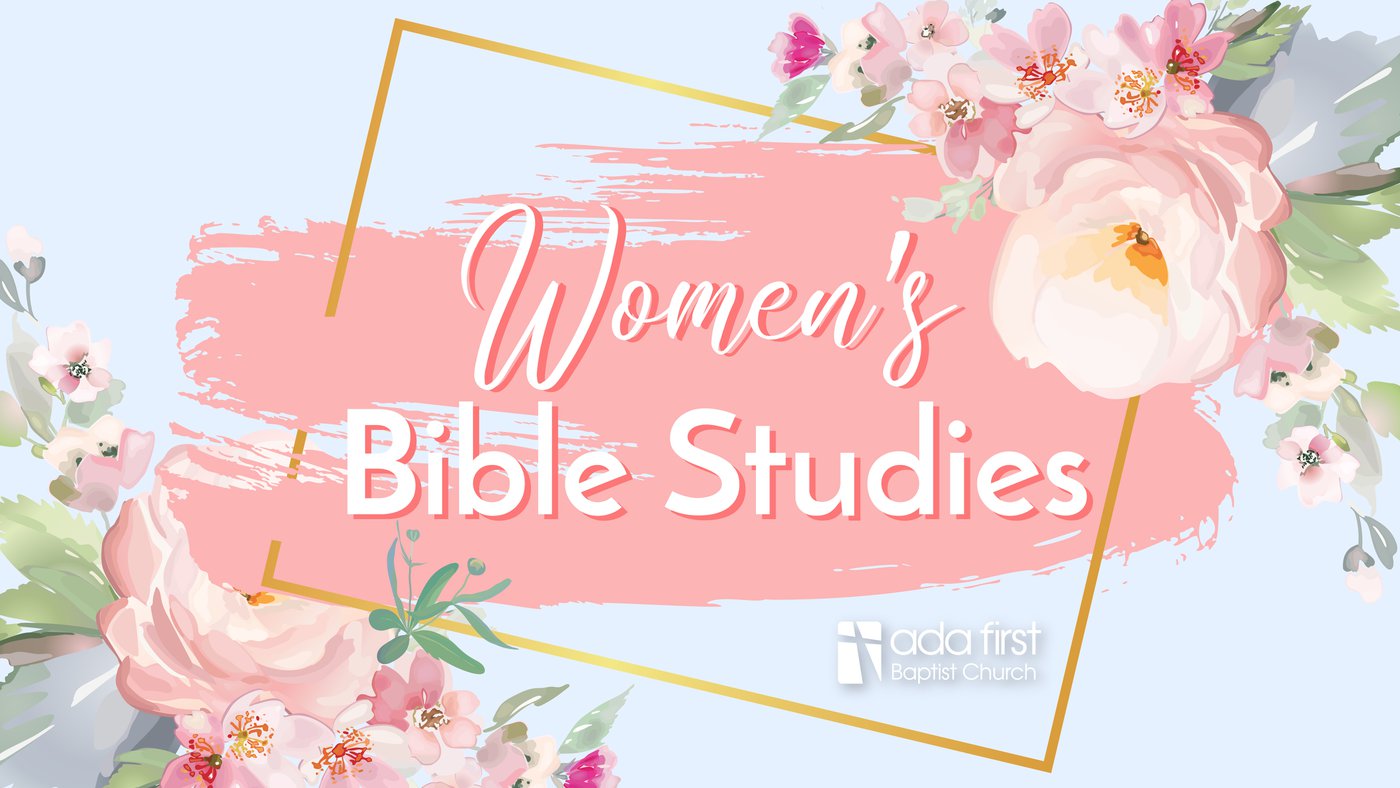 Women's Bible Studies
Tuesday Morning Womens Bible Study will begin "When you Pray" by Kelly Minter on May 9 and continue for about 7 weeks off and on depending on holidays through May and the summer months. Contact Cindy Shirley for more information.
The other Womens Bible Studies are taking a break this summer and will begin in September.
Upcoming Events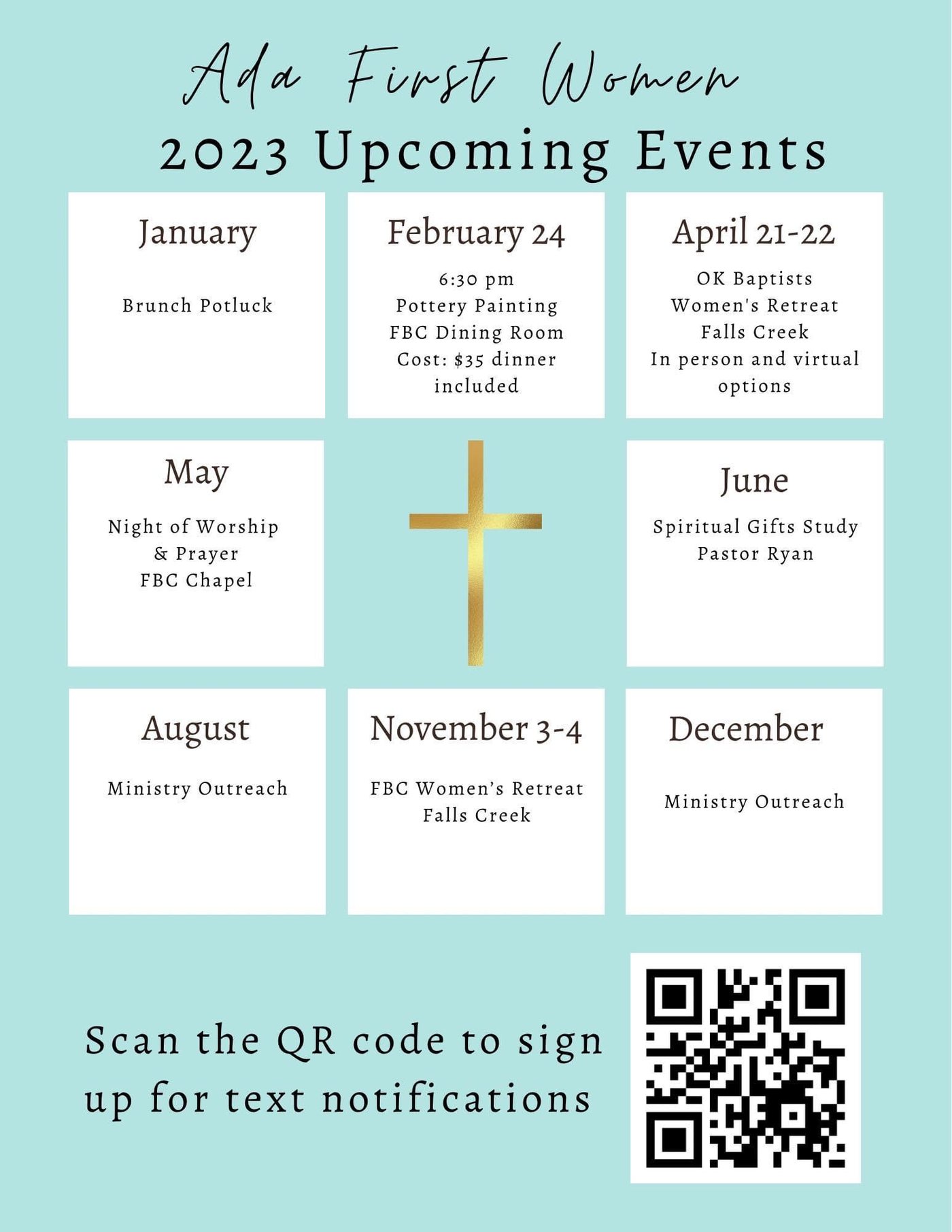 Got Questions?
If you have further questions concerning our women's ministry, call our office at 580-332-4121 or simply click the button below to get in touch with us!
Suggested Links