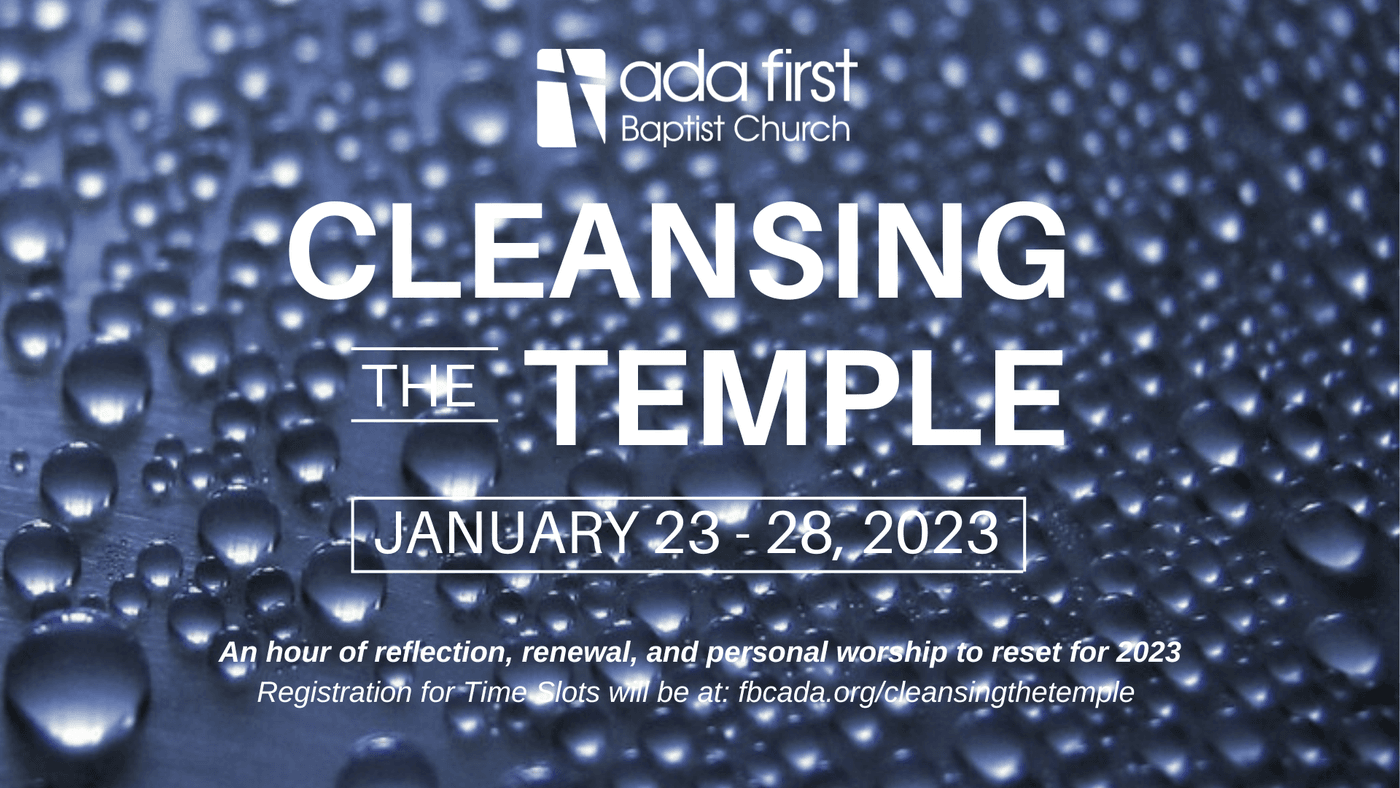 An hour of reflection, renewal, and personal worship to reset for 2023
January 23-28, 2023
Cleansing the Temple is our way of setting the tone for 2023 by reflecting and worshipping in private solitude. Our worship center is yours for one hour (around the clock) to journey through several "stations" that provide a different opportunity to reflect.
By the end of the week, our church has read through the entire Bible cumulatively and written in a prayer journal for our church for the last seven years.
Sign up for a time slot here:
Share Your Experience
Share your experience after going through Cleansing the Temple. Submissions may be used in many ways including social media. You may leave the Name field blank if you choose.